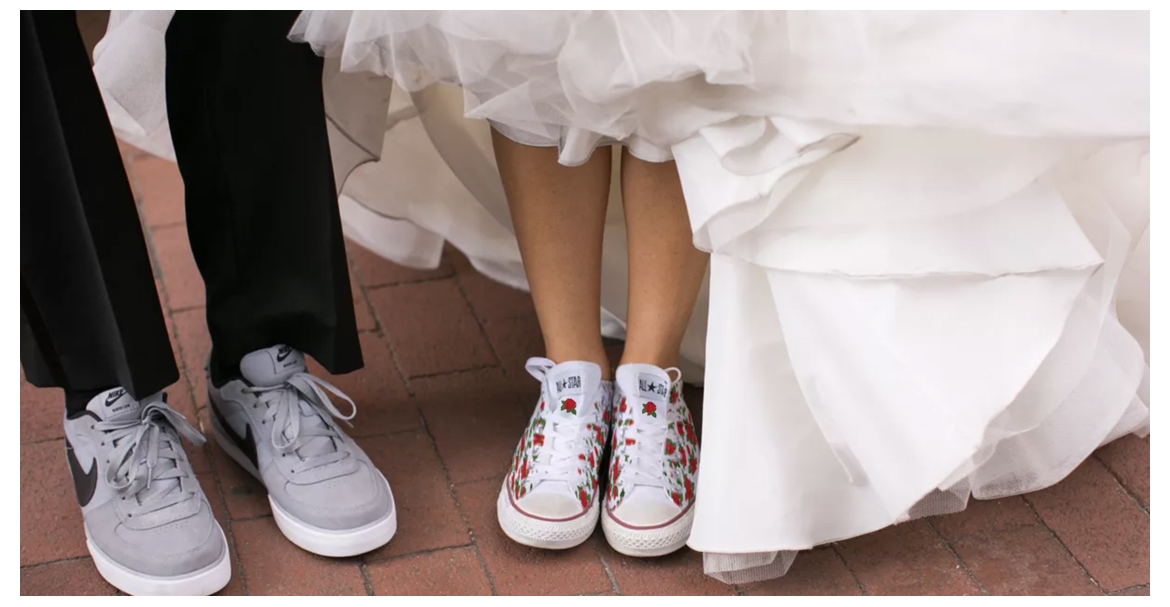 Would you marry me, with my converse shoes?
Forget high heels, for your special day! You don't know how trendy it is to get to the altar with a pair of fabulous custom conversations! Think about it ... when all the other brides are taking off their beautiful but uncomfortable shoes to go to the dance floor and complain about their aching feet, you'll be even happier to have chosen an original pair of sneakers for the day of your Yes. In reality, with a few details, you can be elegant and funky even with a pair of flat shoes. Are you not a regular at heel 12 and are you going to dance all night at your reception? When it's time for the wedding march down the aisle, discover a pair of comfortable tennis shoes under the wedding dress instead of traditional wedding shoes: it could be a really fun and even chic detail. Maybe you dreamed of an informal wedding, and that's why you probably got this far.
Take a look at our selection of unique shoes, know that you can customize them in every way. After all, making your converses special, or vans for your day is almost a duty! All in all, it's not just any day!
How about these choices from our dear Laura? We love them!