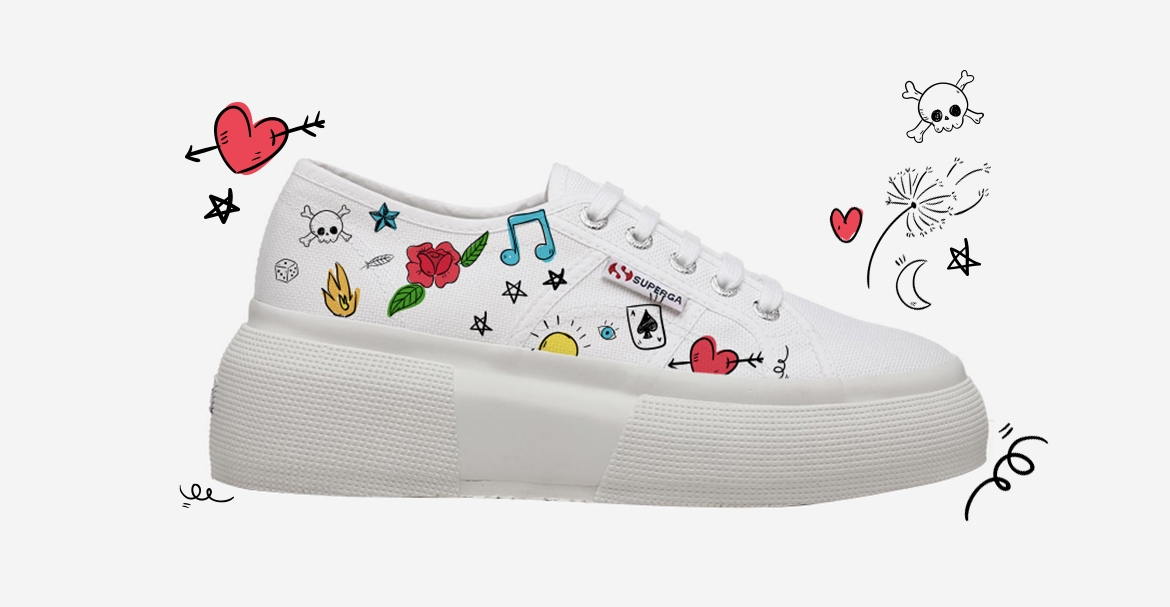 Online the New Superga 2287
The super fashion Superga 2287 is finally available on Bumble Bee. A shoe in extra strong cotton fabric that is perfectly transpiring, like all the Superga but with a very light bottom in vulcanized rubber 5 centimeters high.
A trend shoe that can now be customized and designed on Bumblebee-custom.com. Have fun with special and unique designs that will make your shoes even more exclusive.